La Traviata is one of the cornerstones of the operatic repertory. The score is littered with fantastic tunes that are now wildly famous (even those who aren't at all operatically versed will know many of the arias from countless TV ads), but beyond that, the coherence of the whole piece makes it a masterpiece. The taut plot and vivid characters paired with Verdi's perfectly attuned music tend to result in few dry eyes by the end of Act III.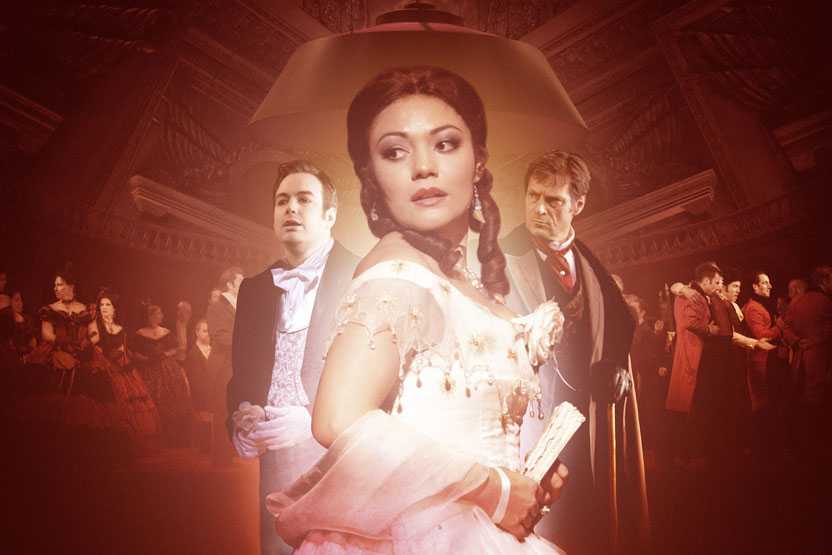 It is currently the most popular of Verdi's operas and one of his most distinct. The scale is far more intimate than the vast majority of his output, with no grand historical or political elements. The opera concerns itself with social issues contemporary to Verdi, almost autobiographical in places with regard to his relationship with Giuseppina Strepponi (you can learn much more on our Verdi page).
It is also the only one of Verdi's operas to specifically take place in his own time, "about 1850". That was his wish, though, for the premiere the censors forced him to shift the period, from the contemporary to some hundred years earlier, out of fear that the morality on stage might somehow slip out from the proscenium and into the aisles...
The real wonder of this work is that these characters speak to our universal nature regardless of the period. The plight of Violetta makes sense irrespective of whether we see her as a 19th Century courtesan, a 21st Century prostitute or something else altogether!
In Brief
Name
La Traviata
Translated Name
The Fallen Woman
Composer
Giuseppe Verdi
Librettist
Francesco Maria Piave
Language
Italian
Date of premiere
March 6th, 1853
Number of Acts
Three
Music length
Two hours, fifteen minutes