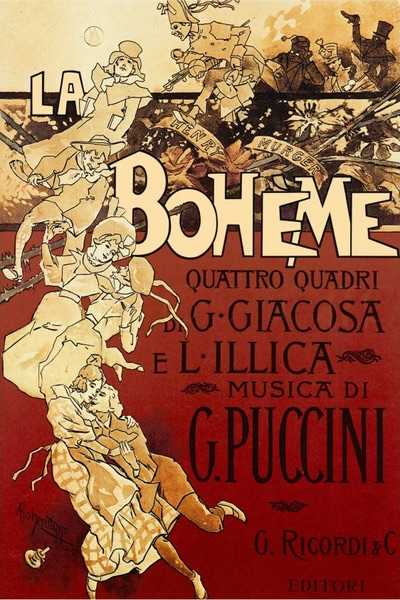 La bohème is a warhorse of the operatic repertory, one of the most frequently performed around the world, and for excellent reason. It is a triumphant blend of grim reality and soaring romanticism. The narrative, set around the late 1830s in Paris, has aged remarkably well with a youthful universality that has endeared it to the opera-going public more or less continuously since its 1896 premiere.
Bohème was Giacomo Puccini's fourth opera and is generally considered to be his first fully mature work. It offers all the hallmarks of his canon, soaring tonal melodies in lush orchestrations combined with a dissonant undertow, a hint of darkness never far away. You'll come to recognise his use of small musical motifs that though not highly structural, cunningly evoke characters and themes throughout the work. It also contains some incredible non-narrative scene-setting music, the openings of Acts II and III in particular masterclasses in producing atmosphere through sound.
It's an easy opera to love, packed with those big tunes and an outstanding balance of the intimate and the spectacular (the curtain up on Act II is regularly an applause getter in many productions). We hope you come to adore it as much as we do!
In Brief
Name
La bohème
Composer
Giacomo Puccini
Librettist
Luigi Illica and Giuseppe Giacosa
Language
Italian
Date of premiere
February 1st, 1896
Number of Acts
Four
Music length
Two hours