If we shadows have offended,
Think but this, and all is mended:
That you have but slumbered here
While these visions did appear….
A Midsummer Night's Dream (MSND) is an appealing opera in part because of how flexible it is. On the simplest level, it is an evening of sheer enchantment, a traditional fairytale with plenty of comedy. On another, it is a psychological treasure trove, purity, madness and cruelty crashing against each other to riveting effect. For the music buff, it is also filled with musical homage and satire, from Baroque through Schoenberg, referencing many classic works, particularly in the riotous play within a play of "Pyramus and Thisbe".
In adapting Shakespeare's MSND Britten stuck to the original play text extremely closely. All the characters bar two (Egeus and Philostrate) make the cut, resulting in an opera with a diverse and lively range of characters (nearly 20!). These characters divide into three groups, each with a largely separate plot as in Shakespeare's play. Britten captures these disparate narratives with contrasting sound worlds. From the ethereal beauty of the fairies to the rough and tumble of the mechanicals.
The first appearance of the fairies. Met Opera, 1995
The mechanicals arrive in the forest. Met Opera, 1995
Ultimately, it's an evening of pure magic. A show that rewards repeat viewings whilst still managing to be instantly accessible. Genuinely funny, particularly in the final act, and featuring two pairs of young lovers (as well as a brief Donkey/Fairy pairing), it's a deliciously romantic evening too.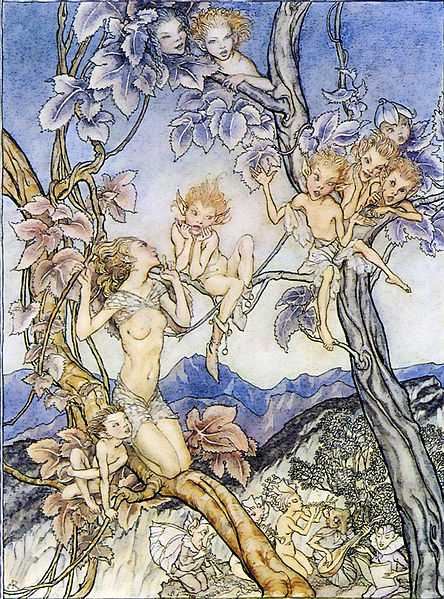 In Brief
Name
A Midsummer Night's Dream
Composer
Benjamin Britten
Librettist
Shakespeare adapted by Britten and Peter Pears
Language
English
Date of premiere
June 11th, 1960
Number of Acts
Three
Music length
Two hours, thirty five minutes