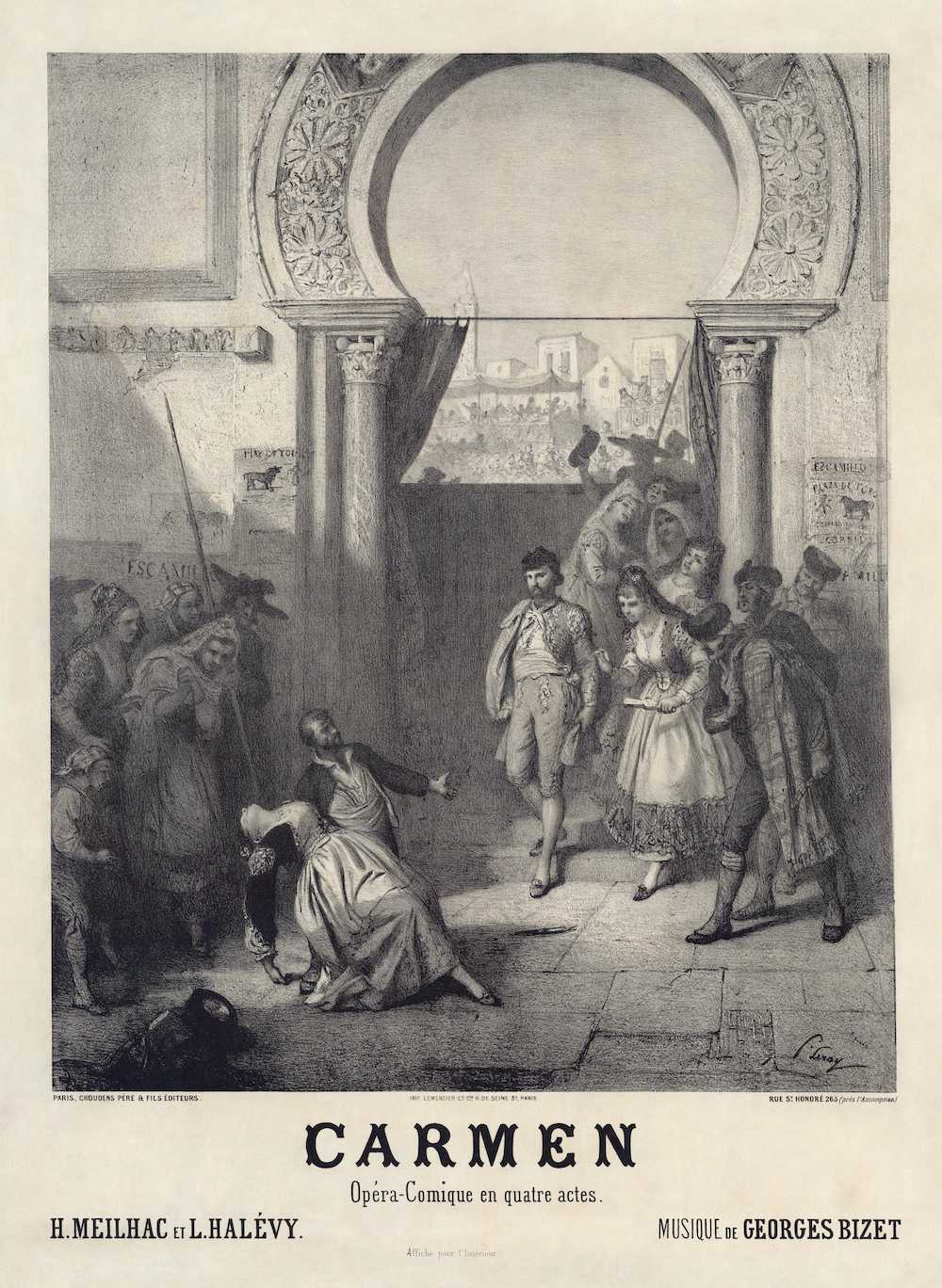 Carmen's premiere gave the Parisian audience a massive shock, and it wasn't at all clear it had a future on the operatic stages. A portrayal of class, sex, gender and race that troubled the moral codes to a remarkable extent. Today, it is a mainstay of the opera house, packed with tunes you'll already know and a dramatic narrative that ticks all the Romantic opera boxes.
As we'll explore, this shock wasn't helped by the venue of the premiere, the Opéra-Comique, which generally staged lighter, 'morally pure' works for a genteel audience. Bizet wrote Carmen in the 'correct form' for the venue; Opéra comique was the French version of German Singspiel, an opera both sung and spoken. But in content, all was not well. The opera was saved by a raucous reception in Vienna and went on to be a worldwide smash hit, but sadly Bizet died just a few months after Carmen's premiere and would never know its success.
As an audience member, none of this matters today. Carmen is a gripping opera with the most magnificent arias. It is a decidedly French opera but one that takes place in Spain and uses considerable elements of the Italian verismo style. It is an avalanche of an evening tumbling from the start to its shocking conclusion.