The Barber of Seville, or Il barbiere di Siviglia in Italian, is one of the more purely entertaining evenings to be had in an opera house. No dying; no historical indignities; no goddesses or gods deciding the fate of humanity. There isn't even any (actual) disease or (genuine) heartbreak or (mean-spirited) deception. It is an archetype of opera buffa—from the Italian buffo, meaning funny or amusing or, in musical terms, comic—where everyone, even the antagonist, ends up smiling and singing together.
And the singing! From high to low, every voice must be capable of rapid patter singing, vocal ornamentation, and effortless agility. The score features one catchy melody after another, starting right off the bat with Figaro, the titular barber, and his entry aria that even first-time operagoers will know from pop culture. There's even a brief "storm" in the second act, an element of the natural world that Rossini excelled at depicting musically.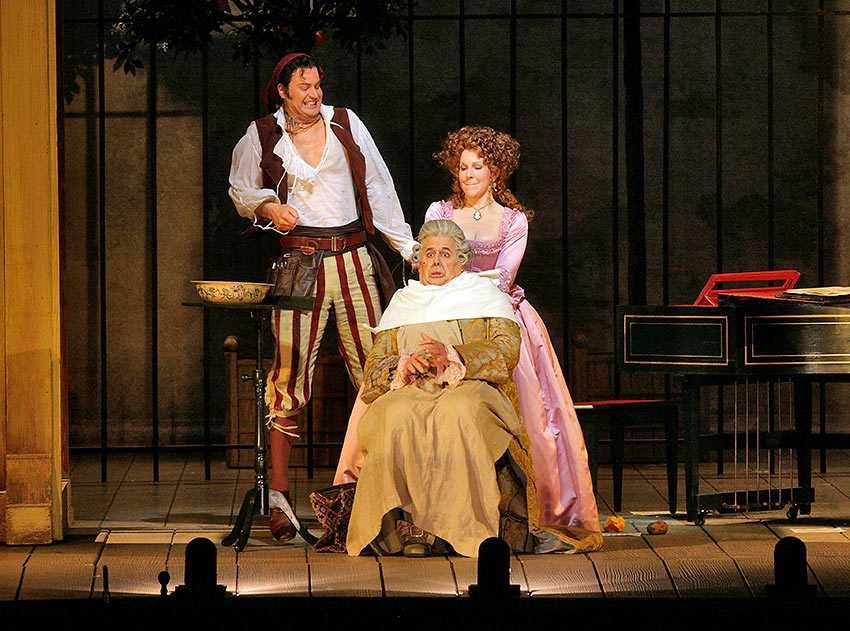 So leave all your cares at home, and prepare to be humming the tunes from this perennial favourite long after the curtain falls.
In Brief
Name
Il barbiere di Siviglia
Translated Name
The Barber of Seville
Composer
Gioachino Rossini
Librettist
Cesare Sterbini
Language
Italian
Date of premiere
February 20th, 1816
Number of Acts
Two
Music length
Two hours, fifty minutes