The Metropolitan Opera
The Metropolitan Opera (known usually as just the "Met") in New York City is the 800 pound gorilla of the operatic world. A huge auditorium, 3800 seats, and a vast stage mean that shows here tend to be enormous in scale. Whether this makes for great opera is up for debate, but since its foundation the Met has been a leading house for great singers and productions.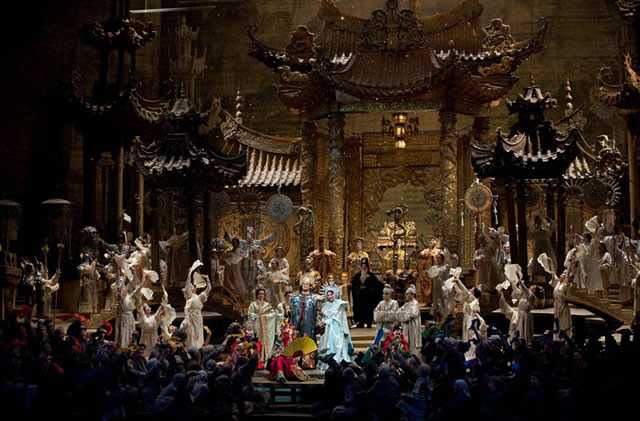 The company presents around 25-30 different operas a year with a strong emphasis on 19th Century, Romantic operas. The size of the place renders Baroque works ill suited and the conservative tastes of the audience makes anything post-Puccini a pretty hard sell. Since Peter Gelb came to lead the company in 2006, attempts have been made at dragging the Met away from its highly conservative past but massive, rather silly, "traditional" productions still loom large over the repertory.
The most notable recent developments have surrounded the Met's wildly successful live in HD screenings. These are performances streamed live to cinemas around the world, with terrific backstage interviews accompanying the main event. They always use the Saturday matinees for this, ensuring that Europe receives the broadcasts at an agreeable evening hour. The tickets aren't the cheapest, around $25, but compared with top price tickets in the house: these are a steal!