The Bayreuth Festival
The Bayreuth Festival is truly one of a kind. The whole enterprise was the culmination of Richard Wagner's lifelong dream for a place to stage his operas and to this day the festival is dedicated purely to performances of Wagner's works. Every year the short summer season features either The Ring + three other Wagner operas or in years without a Ring, five other Wagner operas.
The Festspielhaus is a huge structure containing an unusual auditorium that has a seating arrangement not unlike an arena with the seats fanning outwards and upwards away from the stage. There are no central aisles so everyone enters from the sides and shuffles towards the center. The orchestra pit is hidden like a black void between the front row and the stage. No one in the audience can see a single musician or the conductor.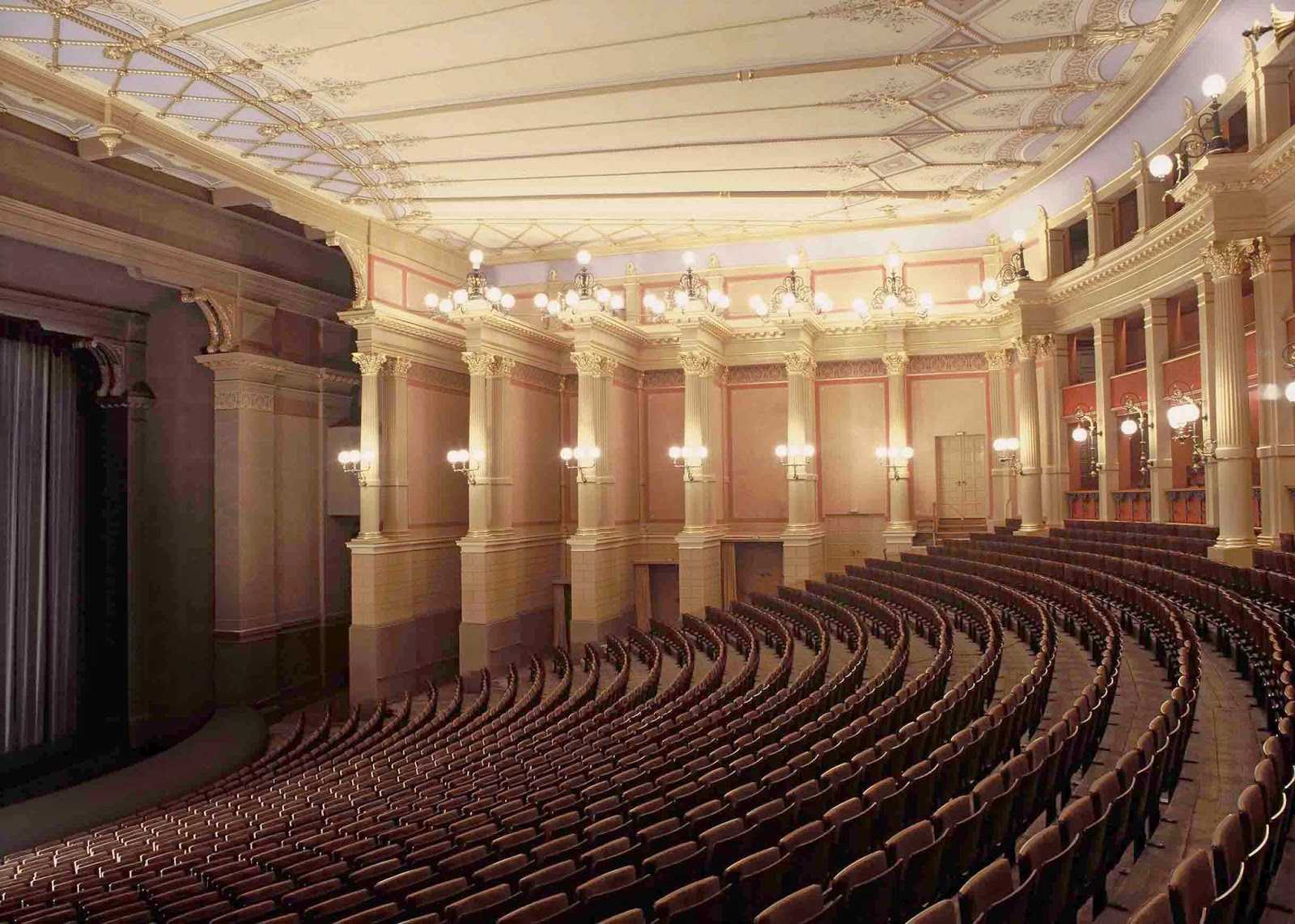 Tickets have historically been monumentally difficult to acquire, an ancient system involving dubious Wagnerian societies and paper forms that left many waiting a decade or more for a chance at tickets. Recent seasons have considerably liberalised the process finally making the festival accessible to regular folks. First in 2013 a single performance was sold to the general public online, then in 2014 a whole cycle (one of the three in the festival) and a collection of other performances were sold in the same manner. However tickets will never be easy to get, with fewer than 6000 total seats available for the Ring across the whole season.
Though one might expect Bayreuth to offer up fairly traditional Wagner, in reality it is at the cutting edge of operatic staging. Directors tackle the works in extremely unconventional ways with some truly bizarre results (some excellent and some less so). The last full Ring by Frank Castorf is a tough, uncompromising vision that certainly didn't please traditionalists.